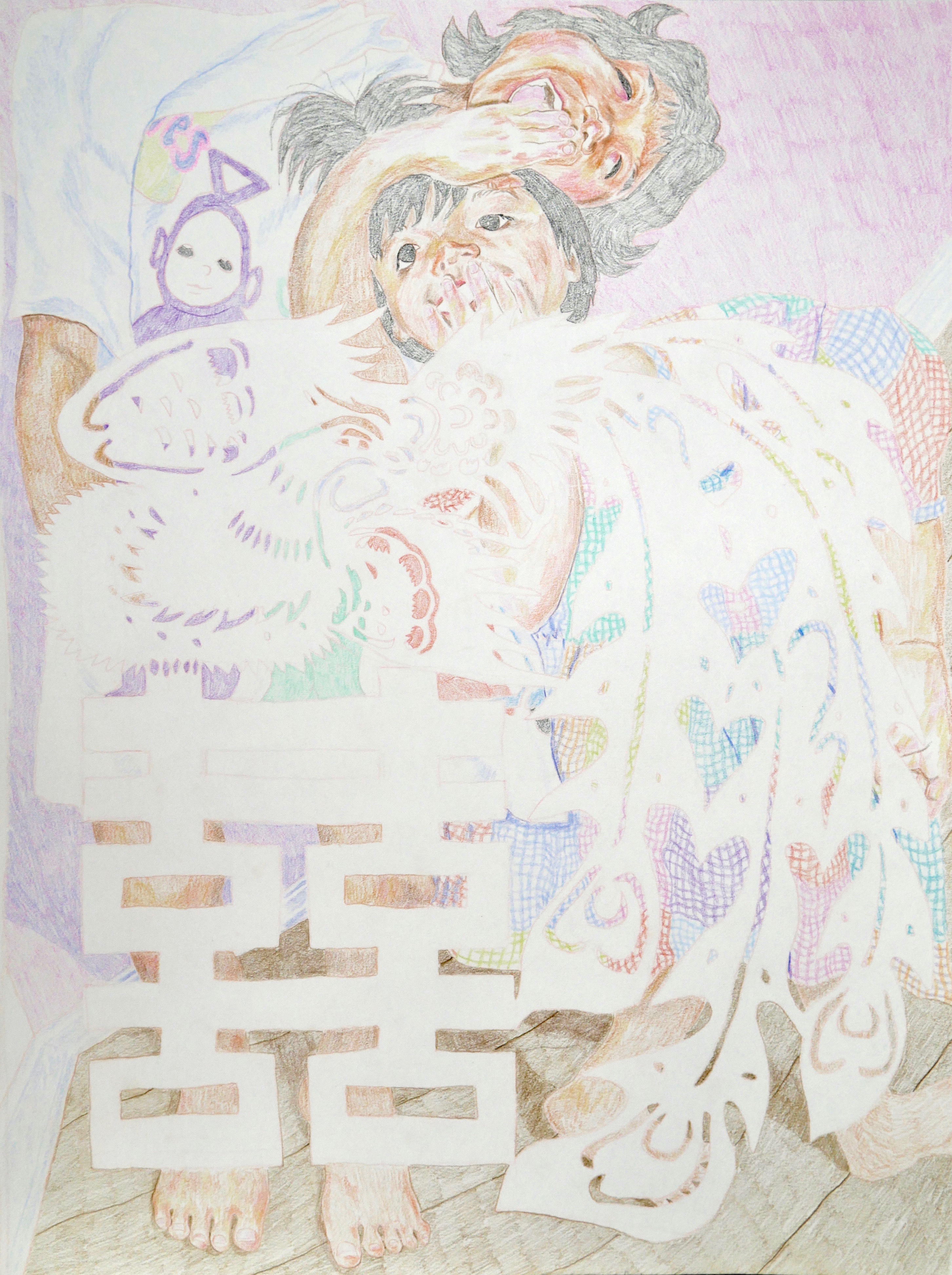 TO HOPE ONE'S DAUGHTER BECOMES A PHEONIX


10/20
11" x 17"
Wooden pencil on paper
The symbolism of double-happiness-phoenix paper-cut remains partially unknown. With the help of the internet, I found out this form of paper-cut is often used in the context of weddings: the double Chinese symbol 喜(xi) is associated with prosperity, happiness and wholesomeness; as for the phoenix, it is associated with femininity and gracefulness. Based on those two elements, I question how a marriage is possible between two cultures, where one can only be defined by a (w)hole. In parallel, I also question how gendered hopes narrow one's emancipation. The negative space discloses the presence of elusiveness in the quote 望女成凤 (wang nu cheng feng). Thus, the title reflects a mere translation of the original sentence.