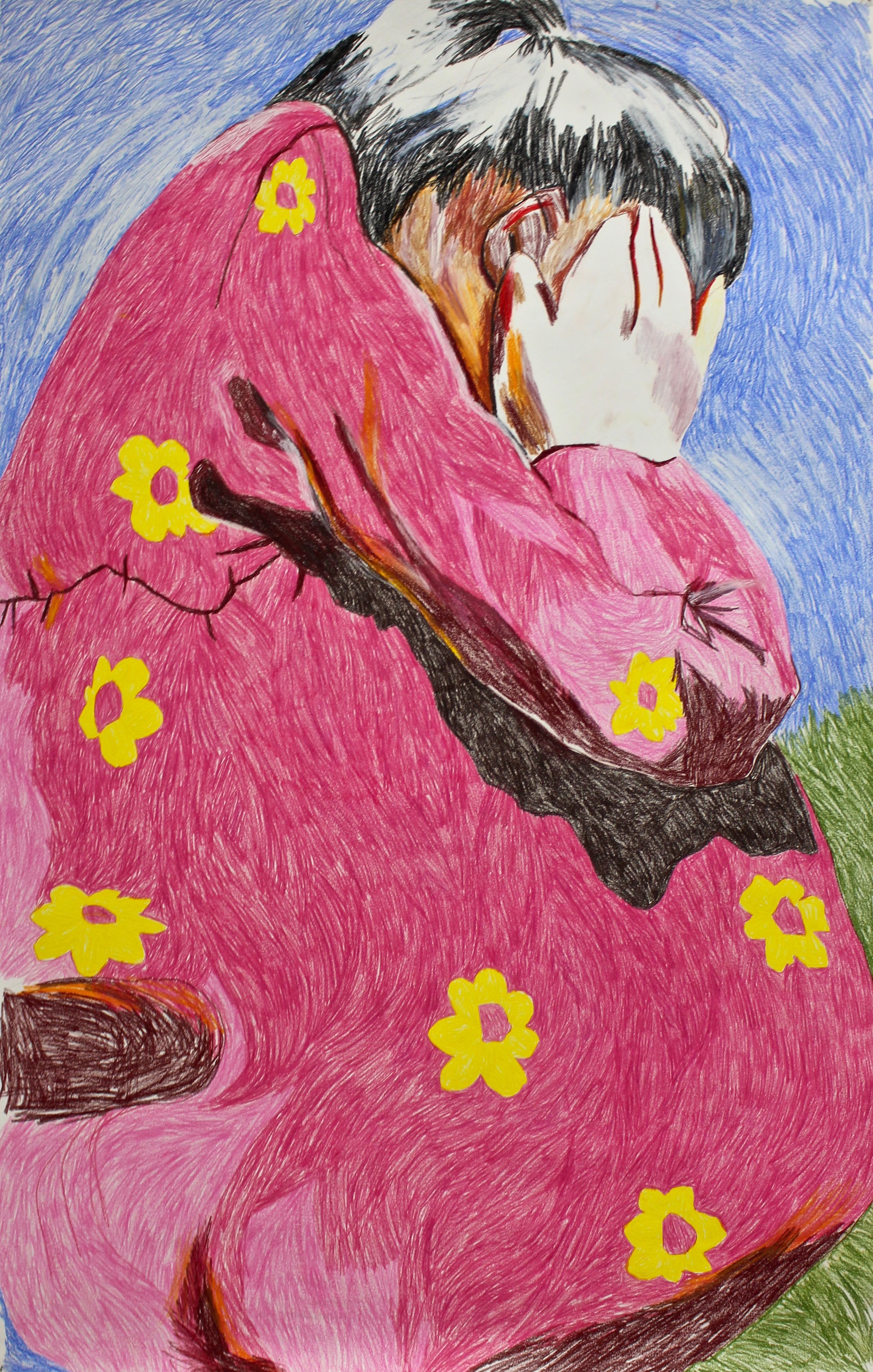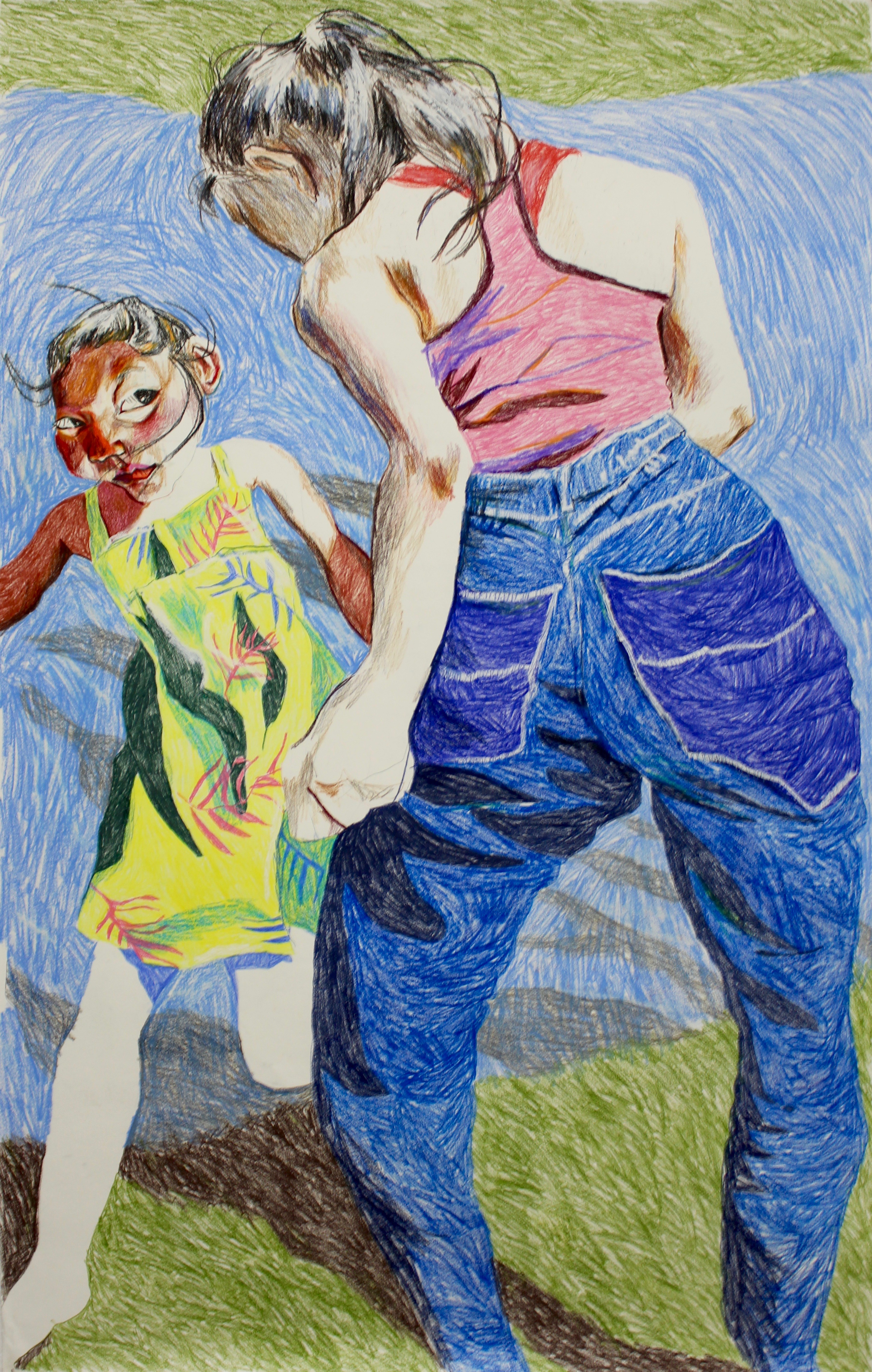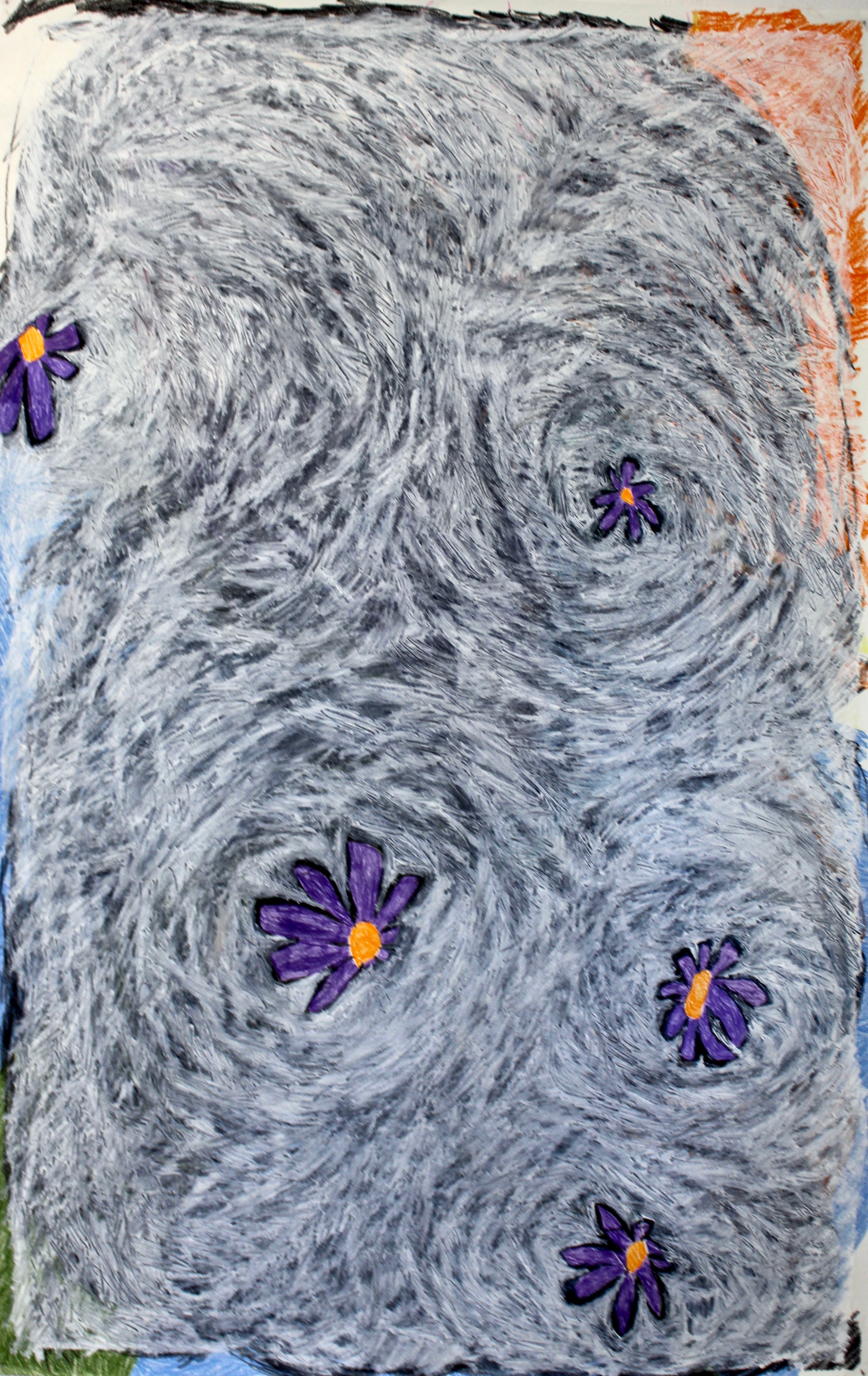 ETERNAL CHILDHOOD
2018 - 2019
5' x 3,5' - 5' x 3,5'
Wooden pencil, wax crayon and bold pastel on paper



Eternal Childhood series draws from photographic footage taken in Mongolia back in 2018. It oscillates between fiction and reality where girlhood, womanhood and motherhood collide within an odd organic composition. After traveling there with one of my close friends, this unique nomadic country also left me wondering about the performativity of gender in different cultures.