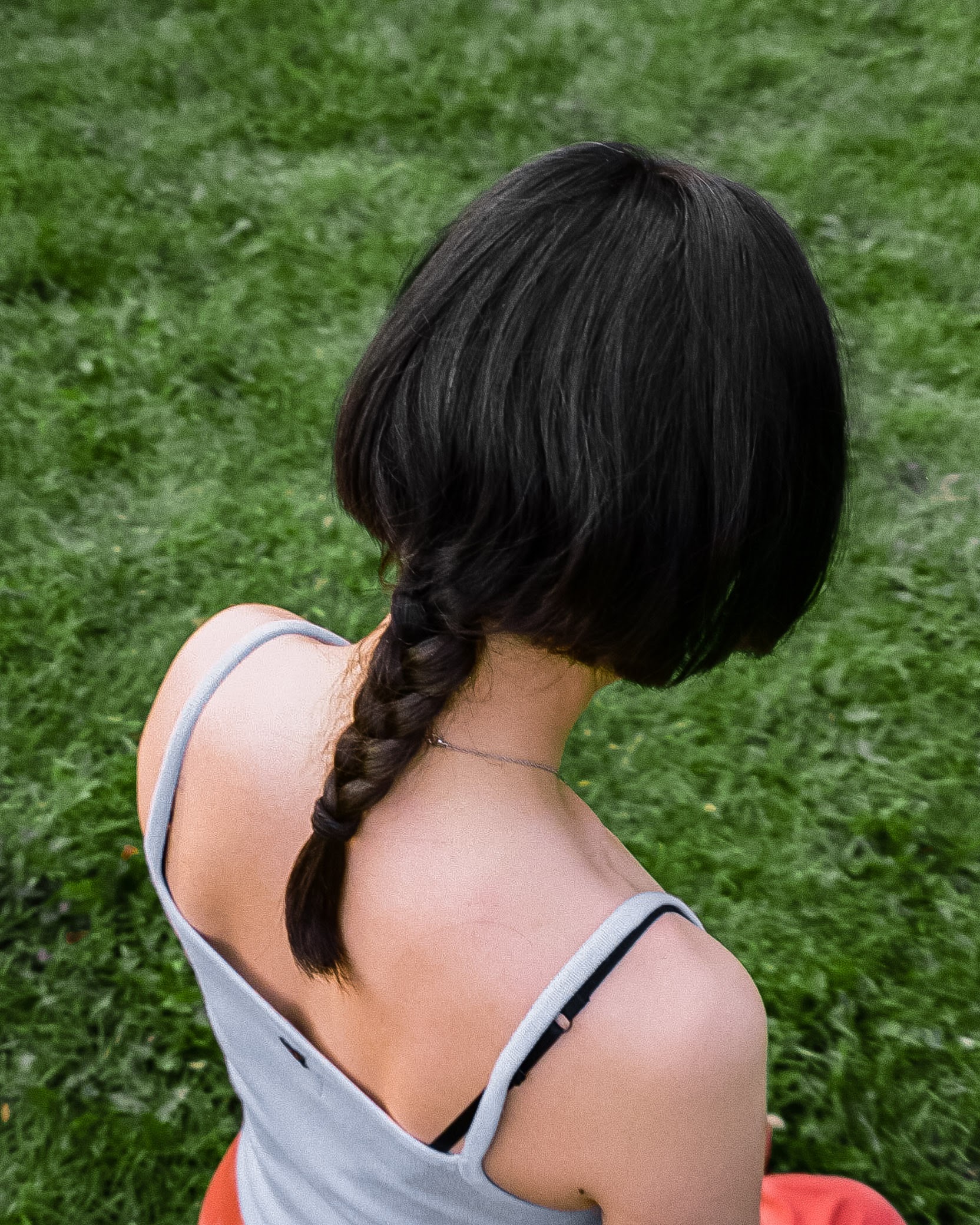 ©Quang Hai Nguyen
BIOGRAPHY
Annie Tong Zhou (童宙) Lafrance is a multidisciplinary artist adopted from China and currently based between Tiohtià:ke/Montreal and Quebec City, Canada. In 2021, Tong Zhou obtained a Bachelor of Fine Arts at Concordia University with a major in Studio Art and a minor in Chinese Language and Culture. Their visual research focuses on different methods of unifying both their past and their everyday life, mainly through the procress of archiving and weaving photographies. They are currently deepening their learning of Mandarin as a prerequisite for their graduate studies in Fiber Art at China Academy of Art (中国美术学院) in Hangzhou.

Last updated: November 2021
CV.EN
Last updated: November 2021
BIOGRAPHIE
Annie Tong Zhou (童宙) Lafrance est un.e artiste multidisciplinaire adopté.e de la Chine qui vit actuellement entre Tiohtià:ke/Montréal et Kebec/Québec, Canada. En 2021, Tong Zhou a obtenu un baccalauréat en beaux-arts à l'Université Concordia avec une majeure en arts plastiques et une mineure en langue et culture chinoise. Sa recherche visuelle porte sur les différentes manières de réunir à la fois son passé et son quotidien par le biais de l'archivage photographique et le tissage-photo. L'artiste approfondit présentement son apprentissage du mandarin comme prérequis pour ses études supérieures en art des fibres et textiles au China Academy of Art (中国美术学院), à Hangzhou.
Dernière mise à jour: Novembre 2021

CV.FR
Dernière mise à jour: Octobre 2021